You are here:
Home

Articles
The Atheist Preacher Terrorist Devin Patrick Kelley Who Massacred 26 Christians in a Church


Posted by Admin, Senior Editor in Articles
Topics: Atheism

---
The gunman who killed at least 26 people and wounded 20 others has been identified by police only as a young white male, US media has named him as 26-year-old Devin Patrick Kelley. Excuses are already being made that he was a "deranged individual" with "lots of problems". An alternative narrative is that he was an
Atheist preacher
, motivated ideologically to massacre religious people. Not sure when and how often these terms will be used in major news reporting because "Koran", "Islam" and "Muslim" can't really be used here.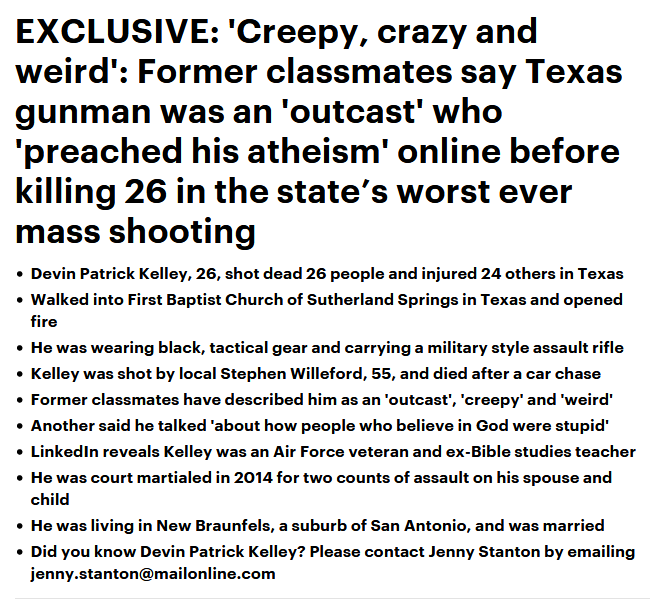 And an opinion posted on the Washington Times: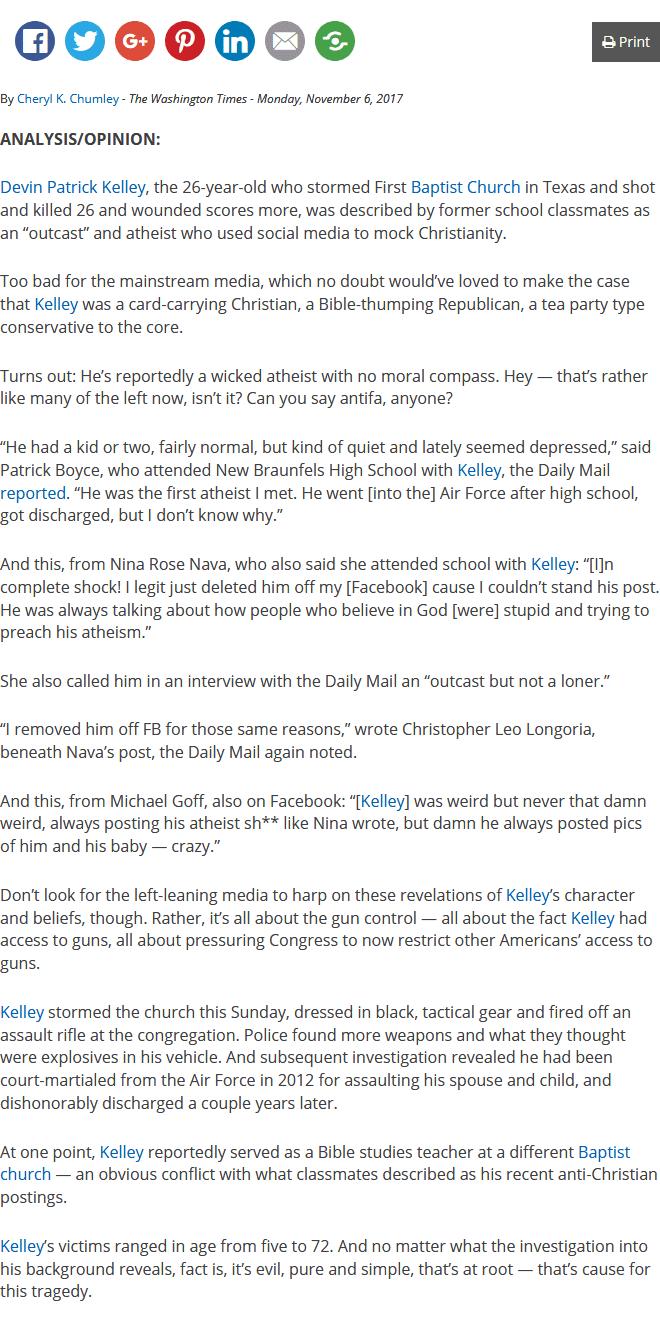 ---
Link to this article:
Show:
HTML Link
•
Full Link
•
Short Link
| | | |
| --- | --- | --- |
| Share or Bookmark this page: You will need to have an account with the selected service in order to post links or bookmark this page. | | |
---
Related Articles:
Add a Comment
You must be registered and logged in to comment.