You are here:
Home

Articles
French Publication Le Point Gets It Right: Fathers of Takfiri-Jihadism


Posted by Admin, Senior Editor in Articles

---
In its 24th March 2016 publication, Le Point presented the diagram below summarising the key figures behind the [Takfiri]-Jihadist movement of the 20th century. This is a surprisingly accurate presentation and the author(s) are commended for their veracity and accuracy in identifying the right individuals - however they wrongly ascribe these individuals to
Salafism
. The ideology of these people is that of the
Kharijites
.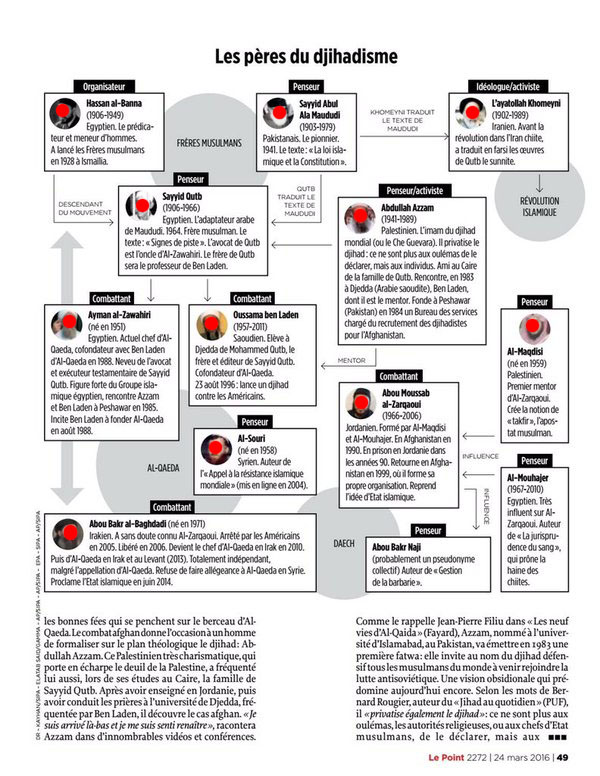 ---
Link to this article:
Show:
HTML Link
•
Full Link
•
Short Link
| | | |
| --- | --- | --- |
| Share or Bookmark this page: You will need to have an account with the selected service in order to post links or bookmark this page. | | |
---
Add a Comment
You must be registered and logged in to comment.