You are here:
Home

Articles
Study Says White Extremists Have Killed More Americans in the U.S. Than Jihadists Since 9/11


Posted by Admin, Senior Editor in Articles
Topics: White Extremists

---
A 2015 report from Time magazine (
original here
) regarding radical anti-government groups and white supremacist extremists.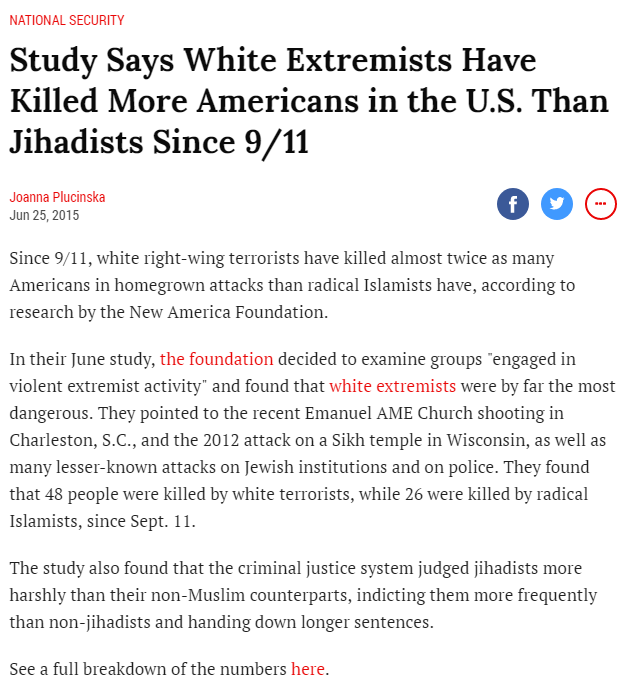 ---
Link to this article:
Show:
HTML Link
•
Full Link
•
Short Link
| | | |
| --- | --- | --- |
| Share or Bookmark this page: You will need to have an account with the selected service in order to post links or bookmark this page. | | |
---
Related Articles:
Add a Comment
You must be registered and logged in to comment.